Some Of  The Best E-wallets in Malaysia With USP
Welcome to the era of Cashless Payments
One of the most innovative inventions of the 21st century is E-wallets. There is no need for you to fumble through your pockets or your wallet for the exact change. With the current coronavirus situation, most places have now insisted on cashless payments to maintain the "no contact" rule, making e-wallets now one of the most used apps on our phones. All you need to do is just scan and go! Easy breezy!
Just a brief introduction to those who are not familiar with e-wallets! An E-wallet is an online virtual wallet that is usually accessible through an app. It acts as a prepaid card which you can put funds in through online banking or your debit/credit card. 
Each platform will have their features specially tailored to best benefit their target audience. This includes the deals and promotions that you'll be able to enjoy should you use their platform. On top of that, E-wallet payments have proven to be one of the most secured forms of transactions because it does not require personal information.  
Here are some of the best E-wallets in Malaysia that you can try:
They initially started off as only being a cab-hailing system before evolving into one of the most used apps in Malaysia. Grabpay can be used on GrabCar rides, GrabFood delivery and In-stores purchases (like 99-Mart, Aeon, Inside Scoop). It also has the option for you to transfer funds to your contacts and buy prepaid top up. 
One of the most attractive features here is their Grab Rewards system. Each RM spent will earn you points and that can be exchanged for vouchers that can be used for rides, food deliveries or in-store purchases!
Boost is also one of the crowd's favorites when it comes to E-wallets.They initially started out by targeting smaller merchants and vendors who are experimenting with cashless payments. They must be doing something right because now Boost is accepted at most places in Klang Valley.  
Their platform keeps it fresh and fun by including Boost missions and Boost Shake. Here, you can stand a chance to win vouchers, cashbacks and boost coins. On top of that, they have implemented the use of the fingerprint scanner and the Face ID for apple devices for an even secure payment process.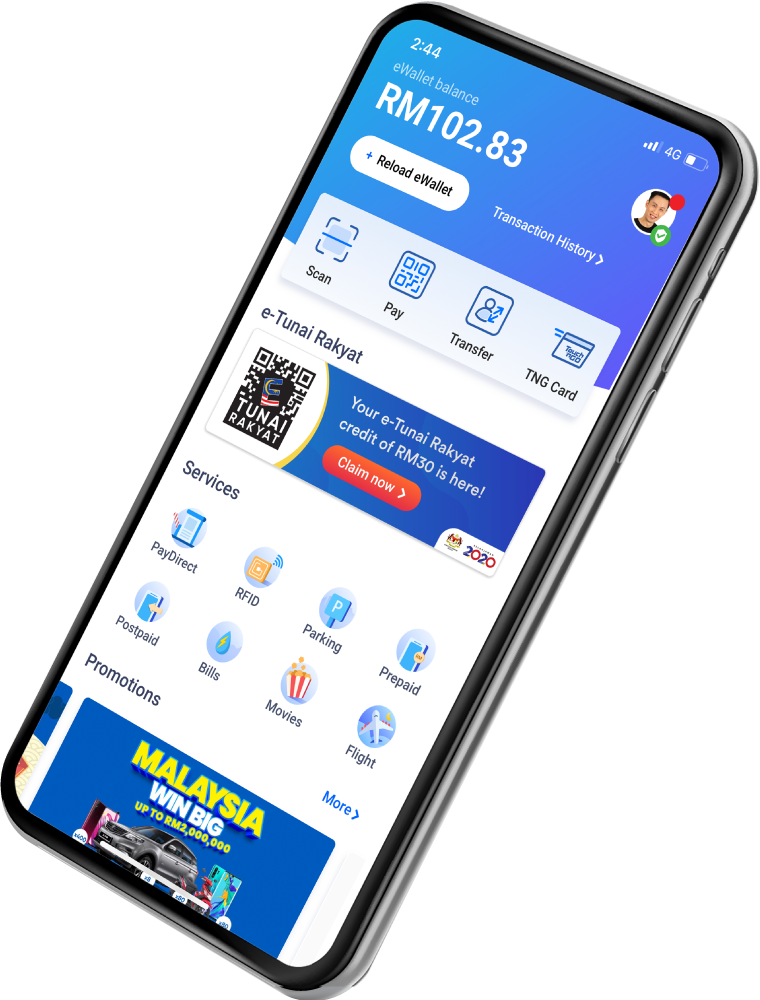 One of the main purposes for Touch N Go Wallet is for toll payment, benefiting drivers who use RFID immensely! When you pass by tolls via the RFID, the fares would get deducted directly from the e-wallet. You don't need to worry about misplacing your Touch N Go card or not having the change to reload the card. 
Another unique feature that they have is their Money-back Guarantee. This ensures that the users are not being charged by unauthorized transactions, which is one of the main concerns for most online transactions. You can now buy your RFID Online now and fix it all by yourself.
When you hear Razer, you know it's targeted to the gamers! Razer Pay is a collaboration between Razer, MOL and Berjaya Group. While this is still a young app with the basic features of an E-wallet, it already has over 10,000 merchants online and offline. 
The most appealing feature right now is that the fund in Razer Pay can be used to buy Razer's zGold-MOL Points, which can later be used to purchase games online. Razer Pay is only available in Malaysia and Singapore for now.
BigPay has a few great things that sets it apart from the rest. First off, it is a prepaid card with Mastercard benefits.This card will also help you save big bucks and ease the stress when you use it overseas. The app will detect your location and give you the exchange rate, with no hidden charges! 
Speaking of the app! Everything BigPay is centralized to one app, which means everything from topping up to freezing the card, it's all done here. On top of that, the app can give a breakdown of your spending habits! Every cent here is accounted for. This is definitely one of their biggest selling points. Moreover, every ringgit you spent here contributes directly to your AirAsia BIG acccount!
Paypal was one of the OG e-wallets of all time. It existed even before E-wallets were first announced. They can be accepted at almost every online store internationally and they will convert the payment to your currency. You can withdraw the money into your bank account unlike most E-wallets. Their security is encrypted, in their words, "24/7 anti-fraud monitoring". They also have a dedicated team to help you if you run into problems. 
With that, do keep an eye out for the payment transfer fees. Make sure you include the 7% fee into the total amount when you do money transfers!
Personally, I prefer using GrabPay. The main reason is that using GrabPay will reward you points that can be used later on for rides or other discounts. As someone who depends on the public transport and Grab, this feature benefits me the most. On top of that, we notice a lot more stores are using GrabPay now, making it an even more universal app in Malaysia. For travelling, I would use BigPay for the convenience! As long as you have internet, everything is done through the app! It saves time and lessens headache, especially in a foreign place.
Which E-wallet do you prefer? Let us know by submitting a vote!
Related Article: Food Delivery Services In Kuching