Google anxiety self assessment test in partnership with Nami
Google search has recently added a clinically-validated anxiety self assessment to its results. This is to help people who are searching for information related to anxiety on its platform.
"Anxiety disorders affect 48 million adults in the U.S. Anxiety presents itself as a wide range of symptoms, and can be a result of biological factors or triggered by a change in environment or exposure to a stressful event," says Daniel H. Gillison, Jr., CEO of The National Alliance on Mental Illness (NAMI). 
Malaysia's The Star reported in 2018, "The Patron of the Malaysian Psychiatric Association (MPA) said according to the 2017 National Health and Morbidity Survey, 29% of Malaysians had depression and anxiety disorder compared with 12% in 2011."  
"With COVID-19 introducing new points of stress, communities are seeing a rise in mental health issues and needs." 
This is a partnership between Google and Nami to provide access to mental health resources. The questionnaire is called the GAD-7 (Generalized Anxiety Disorder-7). The GAD-7 will show up in the knowledge tab (pictured) when you search for anxiety related topics. It has medically validated information about anxiety, including the symptoms and common treatments.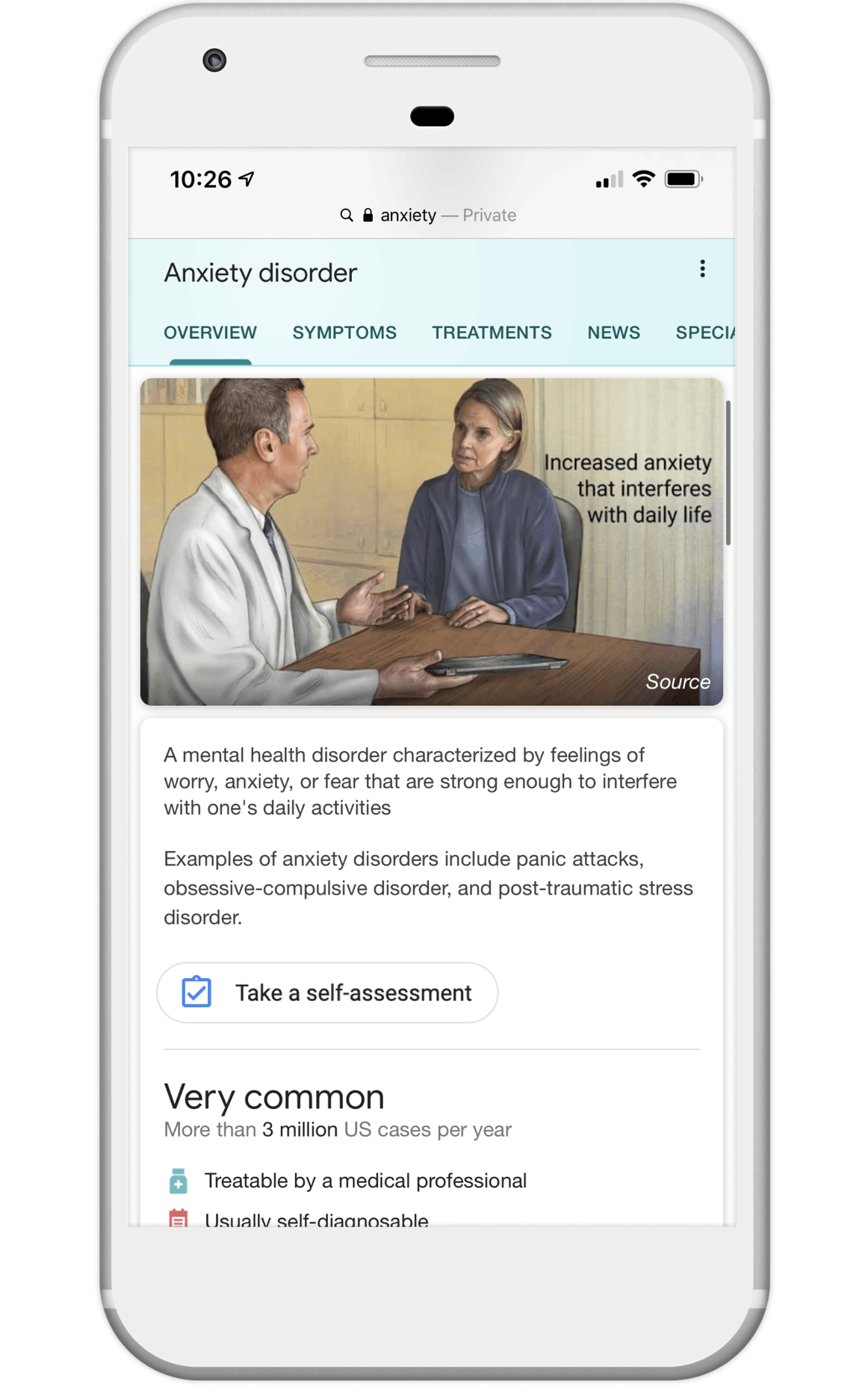 The questionnaire contains 7 questions, it covers many of the questions that a health professional may ask. At the end of the questionnaire, the tool provides an anxiety self assessment of the user's anxiety levels, from minimal to severe.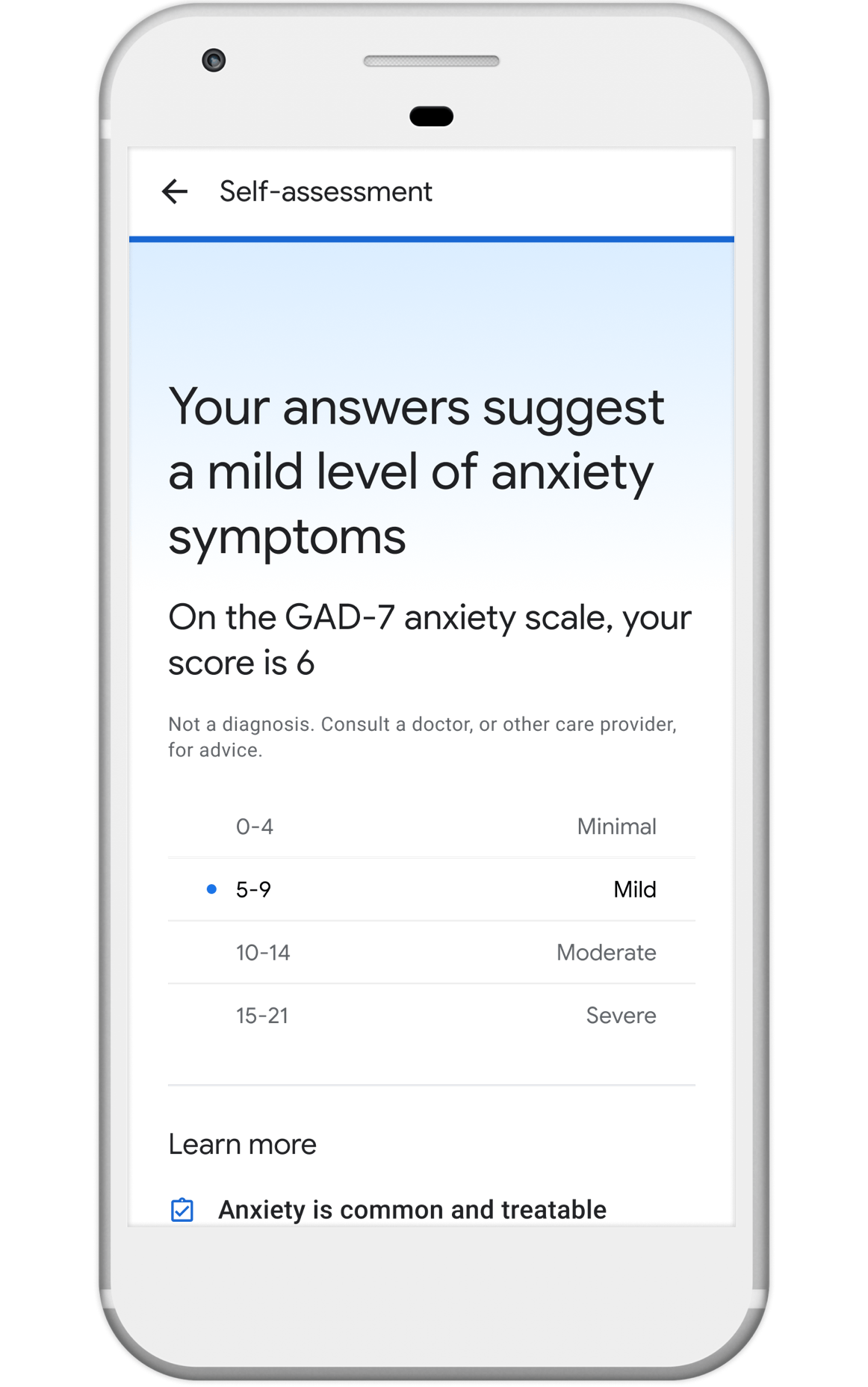 Your answers are private and secure. Google does not collect or share answers or results," confirms Gillison. "The GAD-7 helps people understand how their self-reported anxiety symptoms map to anxiety levels of people who completed the same questionnaire. The tool also provides access to resources developed by NAMI so people can learn more and seek help when needed."
Google also previously partnered with NAMI to provide two other clinically validated self assessments for depression and PTSD for people who are looking to learn more about it.
These self assessments are currently available only in the US, Google hopes to make it available to other countries in the future. Regardless, you can try the self assessment tool here.
Disclaimer: The results from the self assessment tool is for informational purposes only and it is not a medical diagnosis. 
Stay safe, everyone!
4,407 View(s) Today